Putting the Finishing Touches on Your Dream Home—Ahead of Time
So, you've designed the home of your dreams, you've broken ground, and you're knee-deep in the building process. The roof is up, the floors are roughed in, and it's time to start considering how the home will look and feel once it's finished.
Some contractors wait until this moment to discuss ways to customize and personalize your home, roughing in a few basic ideas during your initial consultation but waiting to finalize until a later date.
There are two sides to this: yes, you get a better sense of how your home will look in the moment, and it takes out a lot of the guesswork, but this can come with added costs.
It's understandable why so many people want to wait to settle on these things. After all, it can be difficult to imagine how your finished home will look while it's being built. What's more, self-doubt can creep in. How can you be completely certain the materials you've chosen will look good together until you see them side by side, in your home?
Simple: you work with experts who'll help you navigate the design and construction process from start to finish.
At Sunter Homes, we make it a priority to help our clients choose the materials that best reflect their style and what they want, well before we break ground. You could say we help put the finishing touches on a home right at the start!
With that in mind, here are a few things to keep in mind while putting the "finishing touches" on your custom home—and how your custom home builders can help.
Choosing Finishing Materials
Again, if you're waiting until the end to choose materials, you're in for a bit of stress. We recommend choosing finishing materials well in advance to take out the guesswork.
Trusted contractors will provide you with a wealth of options and styles, including samples, to help you better visualize how your home will look once it's finished.
Beautiful Flooring
Flooring provides endless potential for further customization and personalization in your home. While hardwood floors remain popular for their versatility and timeless appeal, there are several other options you can consider.
Unique tilework in kitchens and bathrooms allows you to create patterns that please the eye. You can even use these patterns and designs to compliment (or even offset) other materials and backsplash tilework.
If you're keen on sticking to wooden flooring, then you might want to consider exploring different wood grains and stains. Parquet flooring can let you create subtle (or bold) patterns, too.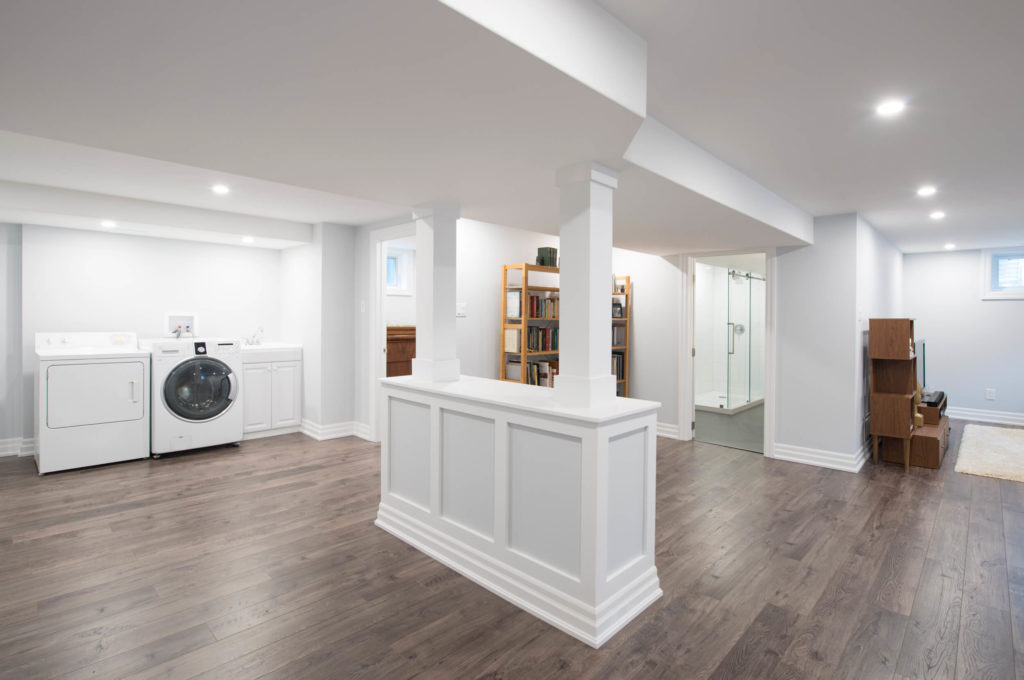 There are also many varieties of synthetic materials, like vinyl, that allow even greater customization for the exact look and feel you're after.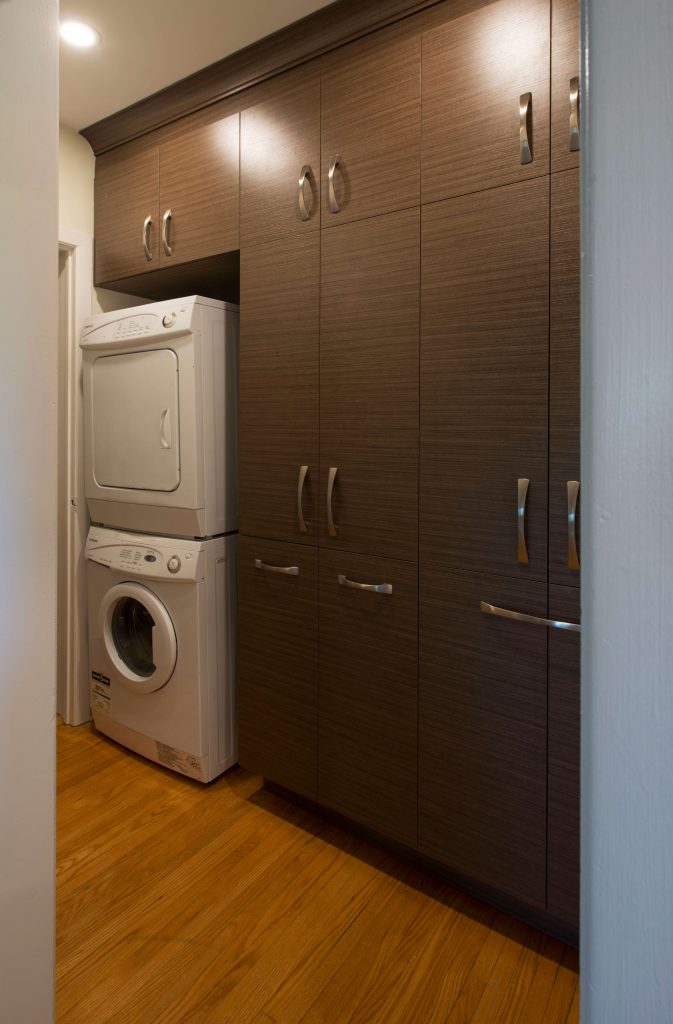 Custom Cabinetry
Custom cabinetry is an amazing way to provide a beautiful finishing touch to your kitchen, bathroom, or closet. Built to your specifications, these cabinets provide elegant storage solutions throughout your home.
Most cabinet makers provide a range of materials and design options for you to choose from, but you can go a step further and have completely custom cabinets made for your home.
Even if you're sticking to basic shaker-style storage options, cabinet hardware presents another amazing way for you to add a personal touch to any cabinet.
Stunning Countertops
Marble countertops remain, in the eyes of many, the gold standard of high-quality countertop material, but with the wide variety of materials now available, customizing the look and feel of your kitchen has never been easier.
Countertops are an often-divisive topic in home décor and design; what's beautiful to some will be a "what were they thinking?" decision to others, so at the end of the day, remember that it's about bringing your vision to life.
Many new home builds use plastic laminates like Formica as stock choice, but you can absolutely go to a higher-end marble or quartz. We've discussed the pros and cons of various countertop materials in the past, but let's take a quick moment to recap:
Quartz offers the stone look of marble with greater durability.
Granite offers truly unique appearances and is durable but needs regular resealing.
Soapstone, limestone, and marble are classic looks that can't be beat but are more susceptible to nicks, scratches, and heat damage.
Butcher block countertops are a classic, warm look with practical functionality, but need regular maintenance.
Laminates are low-cost and infinitely customizable (and look great, these days) but cuts and scratches will cause visible damage.
Concrete's industrial look is durable and customizable but needs sealing to prevent staining.
Recycled glass is an ultra-contemporary style, but heat-resistance and durability may vary depending on the manufacturer.
Basically, you're spoiled for choice!
Crown Molding—Don't Skip the Details
Crown molding can be thought of as the finishing touch on any beautifully constructed or renovated room.
This fine molding generally caps (or crowns) walls, creating an elegant and refined transition from wall to ceiling. Molding helps give greater depth and definition to a space, subtly influencing its appearance.
There are many classically influenced rules of thumb for designing crown molding, but generally speaking, it's important to balance angles and contours with neutral space in the design.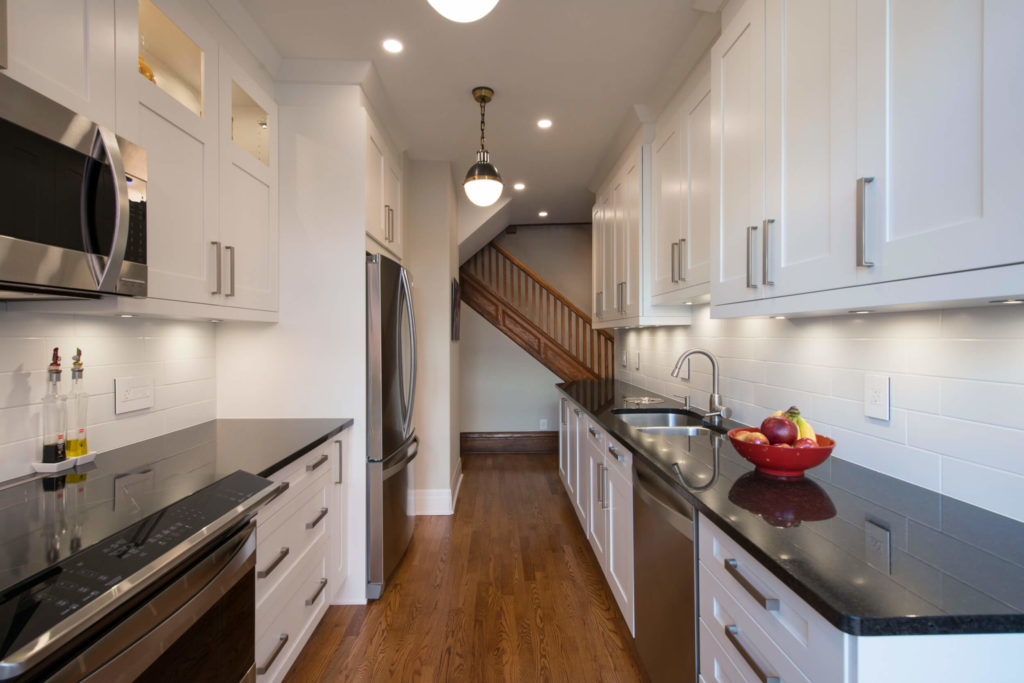 There are three key things to keep in mind when designing crown molding: the design should be proportional (think about the Golden Ratio), should provide neutral spaces for the eyes to rest, and offer simple, complementary contours.
Crown molding is a highly detailed finishing touch for any home, but one that's worth the time and investment to create a unique look that you can enjoy for years to come.
A Fresh Coat of Paint
Your home is fully built to your exact specifications, you've got all the materials and features you've been after… now what?
It's time to paint!
This is perhaps one of the easiest ways to truly personalize your custom home, but it's also arguably one of the toughest decisions to make. After all, there are any number of shades you can use to create the look and feel you're after.
So, what colours should you choose?
Let's cover a few basics first. How familiar are you with the colour wheel? It starts with the three primary colours—red, yellow, and blue. Red can be found on the wheel at the 12:00 position, yellow at 4:00, and blue at 8:00.
All other colours are made from various combinations of these primary colours, and fall at different positions on the wheel, cycling from warm colours to cooler colours and back again.
Colours next to each other on the wheel pair well, in most cases, but one will always be prominent. Colours directly across from each other, meanwhile, are complementary and play off each other nicely; for example, blue and orange are complementary colours.
You may want subtle, understated tones in one room and cooler tones in another. White is a great way to make a small room feel more expansive, and touches and pops of colour here and there can draw the eye and create unique focal points.
Making Your Custom House a Home
Really, we're only scratching the surface of what's possible with these finishing touches. A huge part of how your new custom home looks and feels will depend on the furniture and décor you choose, too.
The above tips are a great way to get started with these finishing touches to truly bring your dream home to life, but they're just that: a starting point.
If you're looking to create something truly beautiful that stands the test of time, get in touch with Sunter Homes today to discuss your vision.
We'll help show you how we can bring it to life.